Could it challenge Ethereum (ETH) in the long run?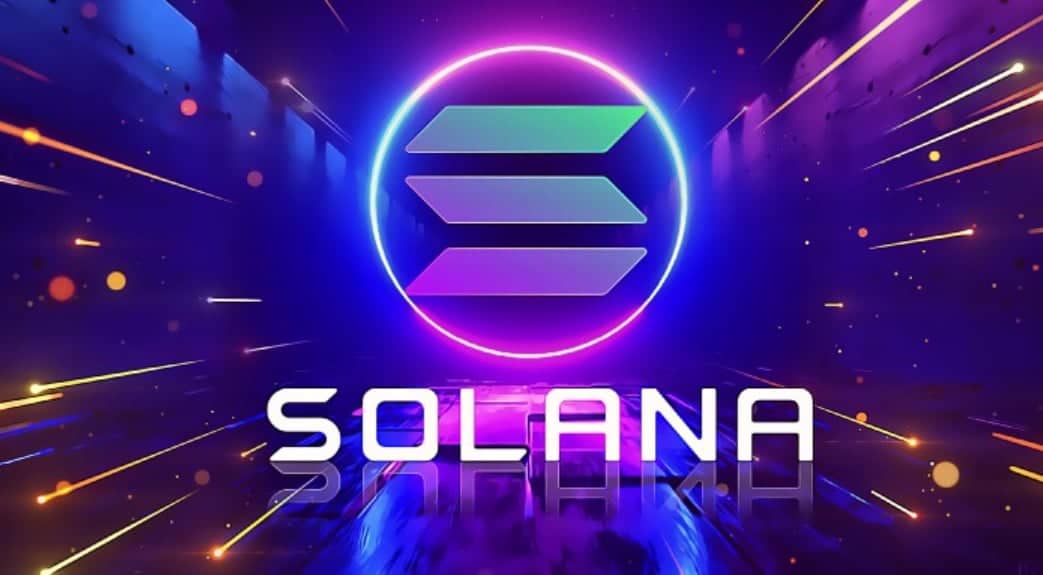 Solana has emerged as a serious contender for Ethereum due to its high speed, low transaction costs, and scalability.
Solana's key innovations, including Proof-of-History (PoH), Tower Byzantine Fault Tolerance (BFT), and Turbine, improve performance and network throughput.
---
According to a report from the Finance Feed on Binance, Ethereum is a major player in the blockchain industry, particularly in the areas of decentralized applications (dApps) and decentralized finance (DeFi). However, the scalability issues and high transaction costs have opened the door for other networks to compete. Solana, a blockchain network, has quickly gained attention for its high speed, low cost and scalability, positioning itself as a promising alternative to Ethereum.
Solana's advantages over Ethereum
Compared to Ethereum, Solana stands out for its high speed, low transaction costs and scalability. It achieved this by building scalability into its Layer 1, unlike Bitcoin and Ethereum, which rely on Layer 2 solutions. In addition, Solana uses a Proof-of-Stake (PoS) consensus mechanism, which offers greater scalability and energy efficiency compared to Bitcoin's energy-intensive Proof-of-Work (PoW) mechanism.
Key innovations that improve Solana's performance
Solana has introduced key design innovations that improve performance. First, the Proof-of-History (PoH) protocol establishes a chronological timeline for transactions, reducing transaction overhead and increasing network throughput. Tower Byzantine Fault Tolerance (BFT) reduces network latency and improves speed and efficiency. Finally, the Turbine protocol implements data sharding, increasing the network's capacity to handle large volumes of traffic.
Challenges and concerns
Despite the performance benefits, Solana has experienced security vulnerabilities and network outages due to excessive transactions. To address these issues, Solana is teaming up with Jump Crypto to build a new validation client, aiming to increase network throughput. The successful mitigation of these issues will be critical to Solana's long-term success.
The quest for mass adoption
To challenge Ethereum and achieve mass adoption, Solana must maintain scalability and infrastructure as its user base and transaction volume grow. Interoperability with other blockchains through technologies such as the Wormhole Bridge will attract users and developers. Furthermore, fostering a strong community of developers to build diverse dApps will be essential to Solana's growth.
The investor's perspective
An anonymous crypto investor believes Solana still has the potential to challenge Ethereum. The investor questions whether Ethereum's 40x larger market cap really reflects its superiority and suggests that Solana could become a strong competitor if it continues to innovate, offer better scalability, lower costs and attract more dApps.
Conclusion
Solana has emerged as a serious competitor to Ethereum, offering high speed, low transaction costs, and scalability. While challenges remain, addressing security vulnerabilities, maintaining scalability, fostering interoperability, and building a vibrant community of developers will be critical to Solana's long-term success. With its promising position in the blockchain industry, Solana has the potential to become a leading Layer 1 blockchain and challenge Ethereum's dominance.
Crypto News Flash does not endorse and is not responsible or liable for any content, accuracy, quality, advertising, products or other materials on this page. Readers should do their own research before taking any action regarding cryptocurrencies. Crypto News Flash is not responsible, directly or indirectly, for any damage or loss caused or alleged to be caused by or in connection with use of or reliance on any said content, goods or services.