ERD DeFi Lending Platform and USDE Stablecoin Unveiled at EDCON 2023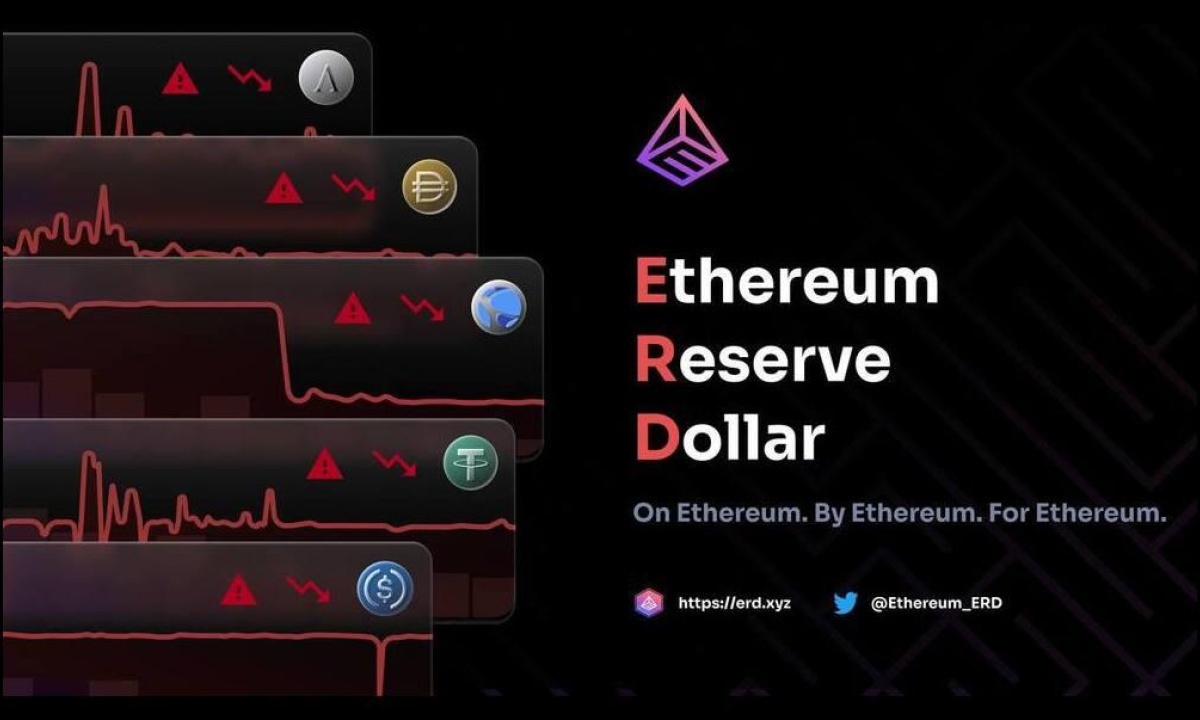 Podgorica, Montenegro, June 9, 2023, Chainwire
At EDCON 2023 in Montenegro, the Ethereum Reserve Dollar ("ERD") team introduced their innovative decentralized lending platform and USDE stablecoin to the industry. ERD is a lending platform that allows users to borrow USDE, a USD-pegged stablecoin native to the platform, using liquid staking derivatives (LSDs) and blue-chip DeFi tokens as collateral. The protocol maintains a minimum collateral ratio of 110%, balancing decentralization, capital efficiency and price stability.
In the fast-paced world of blockchain and cryptocurrencies, the demand for fully decentralized stablecoins is growing. The challenge has been to simultaneously achieve capital efficiency, price stability and decentralization, a combination that has proven difficult to achieve.
Numerous attempts have been made to create stablecoins that are both decentralized and capital efficient. However, these efforts often led to significant price fluctuations, leading to decoupling and collapse. Thus, the industry has a choice between capital efficiency and decentralization, with price stability being a critical requirement for the survival and expansion of any stablecoin.
Ethereum Reserve Dollar is designed to meet these challenges. ERD is fully decentralized and offers a more secure solution to the dominant centralized and semi-centralized stablecoins in the market. It uses a fully decentralized lending protocol and robust liquidation mechanism, allowing users to borrow USDE with LSDs and blue-chip DeFi tokens as collateral. The platform secures loans with a stability pool containing USDE, enabling instant liquidation and bypassing the need for liquidators to prepare USDE or participate in a complex auction process. In addition, the design of the protocol allows users to borrow at a collateral ratio of only 110%, achieving an ideal combination of decentralization, capital efficiency and price stability.
Notably, ERD also aims to provide greater value as a governance token and introduce widespread decentralized assets on the ETH network, addressing limitations seen in similar protocols such as that of the Liquity Protocol.
"Looking back at the collapse of so many failed stablecoins and the depegging of USDT in 2022 and USDC in 2023, the industry is still looking for a truly decentralized, capital efficient and robust solution," said Steve Hopkins, CMO of ERD. "ERD is this and much more; it is a solution designed to become a true decentralized backup asset on the Ethereum network. We believe that ERD offers a significant step forward in blockchain and DeFi technology. We are excited to share it with the world. "
The ERD team is launching their testnet event on June 12, 2023. This event will provide an opportunity to experience the platform's unique features and benefits firsthand, while also entitling early adopters to share in the bright side of the growth of the project.
The ERD protocol is set to redefine the stablecoin landscape. With its unique features and benefits, it offers a promising solution for efficient and decentralized lending. The team encourages everyone to join the upcoming testnet event and experience the future of DeFi.
For more information on the ERD protocol and the upcoming testnet event, visit the official website at https://erd.xyz/ and follow the project on Twitter at @Ethereum_ERD.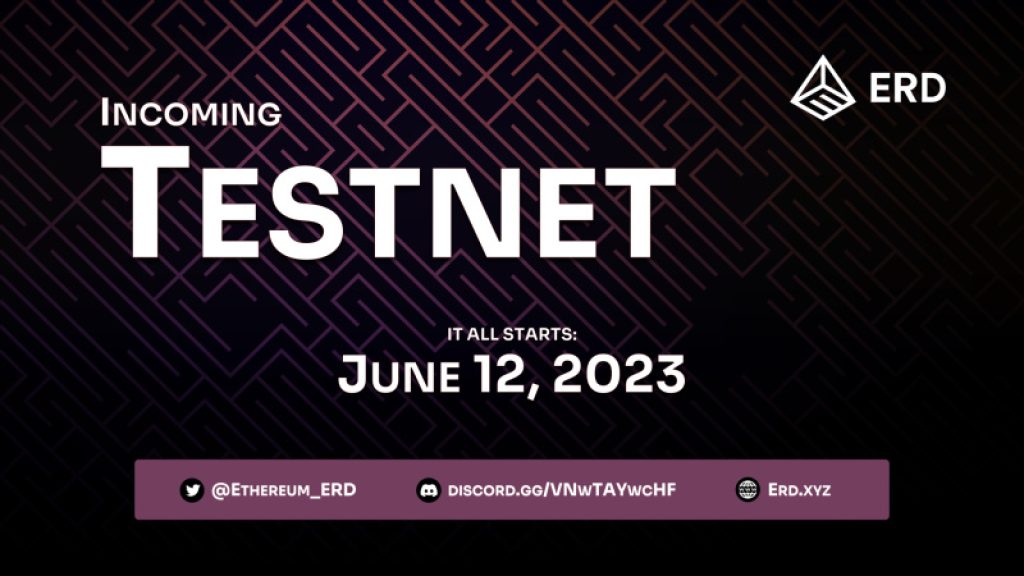 About ERD
ERD is a decentralized lending protocol that allows users to borrow in USDE, a stablecoin pegged to the US dollar, with LSDs and blue-chip DeFi tokens as collateral. It aims to address the dominance of centralized stablecoins and provide a truly decentralized, capital-efficient alternative. The protocol offers a minimum collateral ratio of 110% and secures loans with a stable pool that includes USDE and other Ethereum-based assets. The benefits of ERD include low interest rates, high capital efficiency, instant repayments, and decentralization. The goal is to become a truly decentralized reserve asset on the Ethereum network.
Long live Ethereum Reserve Dollar. On Ethereum, by Ethereum, for Ethereum.
For more information and to stay informed, visit:
Official website | Twitter | Discord | White Paper | GitHub
Contact
GMO
Steve Hopkins
Ethereum reserve dollar
ethereum.erd@gmail.com



CaptainAltcoin's writers and guest writers may or may not have a vested interest in any of the listed projects and companies. None of the content on CaptainAltcoin is investment advice, nor is it a substitute for advice from a certified financial planner. The views expressed in this article are those of the author and do not necessarily reflect the official policy or position of CaptainAltcoin.com
Source link