Venom Blockchain Surpasses One Million Registered Wallets in Record Time
Abu Dhabi, United Arab Emirates, July 25, 2023, Chainwire
Venom Foundation, a pioneer in the adoption of blockchain technology within regulated markets, passed the mark of one million registered wallets on July 25. The momentous achievement came in a remarkably short time since Venom's testnet launched on April 26. The substantial growth means the increasing popularity and adoption of Venom's advanced blockchain solutions, setting a new benchmark in the field.
Venom's rapid growth is due to its innovative technology, strict regulatory compliance, and secure, easy-to-use environment that caters to a diverse user base. Smooth operations and regular updates on the Venom testnet further enhance its appeal, helping to attract and retain users.
Just in June:
Venom recorded a whopping 277 million transactions, a significant 46% increase over the previous month.
The platform saw a 65% increase in the number of accounts with smart contracts, which now stands at 28 million.
The recent growth also includes a remarkable 93% increase in NFTs minted as part of on-chain/social tasks, to 5.8 million.
Venom's mission to mainstream blockchain technology adoption while meeting regulatory compliance continues to drive its exponential growth. The organization's unwavering commitment to research and development, transparency, and strategic partnerships has placed it at the forefront of the industry.
Notably, the Venom Foundation is the first to be licensed to run a blockchain, licensed by the Abu Dhabi Global Market (ADGM), demonstrating its adherence to international laws and rigorous governance standards.
Christopher Louis Tsu, acting CTO and CEO of Venom Foundation commented:
"Honestly, it took me completely by surprise. We had 250,000 users in the first six days. Can you imagine opening a new store in town, drawing the curtains and seeing a quarter of a million people at your door?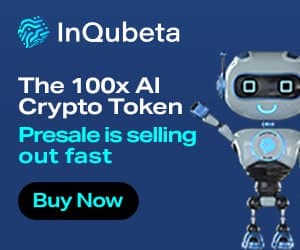 The historic achievement of one million registered wallets, coupled with the substantial growth, indicates the public's increasing trust in Venom and the recognition of the immense potential that blockchain holds for creating a transparent, secure and efficient alternative to traditional financial systems.
For more information on the Venom Foundation's technologies, framework, and possible platform uses, please see the Foundation's white paper.
About the Venom Foundation
The Venom Foundation provides scalable blockchain solutions for real-world applications, delivering performance and security. With a forward-thinking approach, the foundation envisions a future global economy in which decentralized, blockchain-based financial systems enable governments, businesses and consumers to work together seamlessly, unlocking enhanced transactional capabilities. The foundation recognizes the critical role of distributed ledger technology in shaping the economy and is committed to driving the next phase of financial evolution.
While progress has been made, continued improvements in blockchain technology remain essential to meet future challenges. The mission of the foundation revolves around stimulating the evolution of the entire global economy.
Contact
Adam Newton
Venom ventures
pr@venom.ventures

Crypto News Flash Disclaimer: This publication is sponsored. Crypto News Flash does not endorse and is not responsible or liable for any content, accuracy, quality, advertising, products or other materials on this page. Readers should conduct their own research before taking any action regarding the company. Crypto News Flash is not responsible, directly or indirectly, for any damage or loss caused or alleged to be caused by or in connection with use of or reliance on any content, goods or services mentioned in the press release.